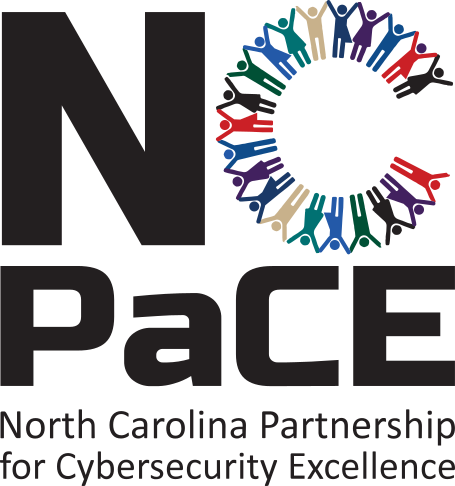 Working together. Solving problems. Securing North Carolina.
Hosted by NC-PaCE
Raleigh, NC    January 19-20, 2023
Overview
Save the date for the 2nd Annual North Carolina Cybersecurity Symposium! The Symposium will provide participants with opportunities to deepen their knowledge of critical cybersecurity issues, share and exchange ideas and knowledge, and explore emerging opportunities in research, education, training, and certifications.
The Symposium will feature keynotes from industry leaders, lectures from cybersecurity experts, panel discussions on a variety of important cyber topics, hands-on learning, an evening networking event, student cyber research displays, industry exhibitors, and a Cyber Education Showcase with experts to help students with resumes. There is something for everyone at this event!
This exciting event is hosted by the Partnership for Cybersecurity Excellence (NC- PaCE) and takes place on January 19 and 20, 2023, on the beautiful campus of North Carolina State University (NCSU) in Raleigh, NC.