2023 Defense Alliance of North Carolina (DANC) – Annual Chairman's Luncheon
March 28 @ 11:00 am

-

1:30 pm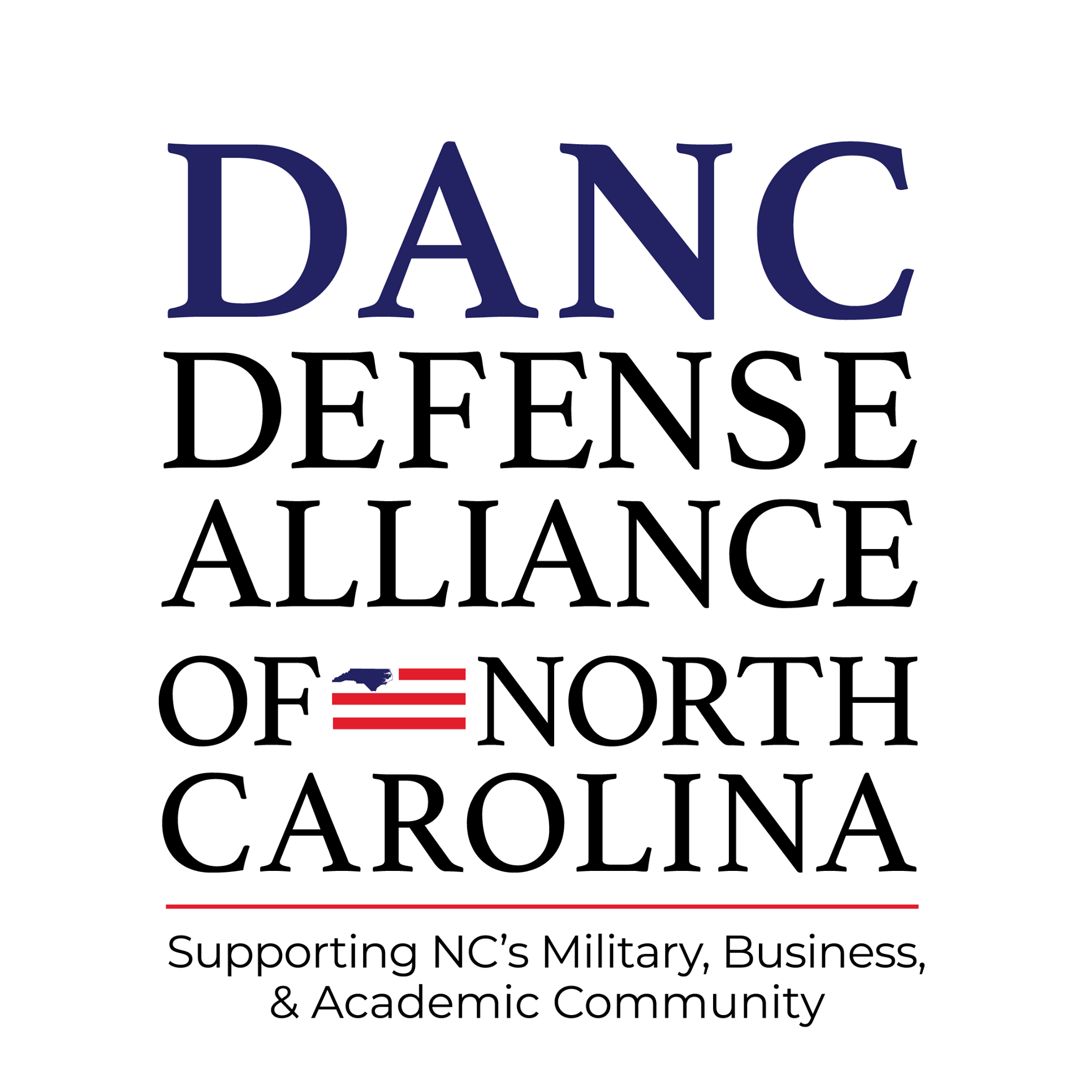 On behalf of LtGen Mark Brilakis, USMC (Ret), Executive Board Chair and the entire leadership of the Defense Alliance of North Carolina (DANC), we invite you to join us for our annual Chairman's luncheon to express our appreciation for your support.
The Defense Alliance of North Caroina (DANC) represents the military, industry and academia as a private non-profit organization with a focus on strengthening the state's defense community. The Alliance combines the powerful leadership of distinguished military officers and industry executives, a large and active membership base, and an impressive set of standing forums and events to support North Carolina's government, military, business, and academic communities. The members employ more than 80,000 North Carolinians.  We provide connections and networking opportunities to build relationships and promote defense related capabilities within the state of North Carolina.
Our keynote speaker and distinguished guest is: 
 LtGen Walter E. Gaskin, USMC (Ret), Secretary of the North Carolina Department of Military and Veterans Affairs
BIOGRAPHY – Lieutenant General Gaskin has served on the North Carolina Military Affairs Commission. From 2010 until his retirement from the United States Marine Corps in 2013, Lt, Gen. Gaskin served as the Deputy Chairman of the North Atlantic Treaty Organization (NATO) Military Committee in Brussels, Belgium.
In that role, he provided strategic military counsel on operations in Iraq, Afghanistan, and Libya to NATO's Secretary General and the North Atlantic Council. Lt. Gen. Gaskin also served as the Commanding General of the 2d Marine Division at Camp Lejeune, NC from June 2006 until July 2008. In addition to this role, he simultaneously served as the Commanding General of II Marine Expeditionary Force (Forward). During this tour, Lt. Gen. Gaskin led II MEF (FWD) during its year-long deployment to Anbar Province, Iraq as the Commanding General of Multinational Forces-West. Lt. Gen. Gaskin most recently served as Chief Executive Officer of La Porte Technology Corp. LAPORTECH is an engineering Technical Development Plan supplier with the capability to design, test, retrofit, and roll out new and existing specialty defense and commercial vehicles.
Prior to this, Lt. Gen. Gaskin served as the Managing Director in Charge of Operation Management Complex of Global Bank in Irvine, CA. A graduate of Savannah State University's NROTC Scholarship Program with a Bachelor of Science, he earned a Summa Cum Laude Master's Degree in Public Administration from the University of Oklahoma. He also completed the Senior Executive Seminar from the JFK School of Government at Harvard University. His military education includes the Amphibious Warfare School; Army Command and Staff College; Army War College; and the Combined/Joint Force Land Component Command Course.
Lt. General Gaskin is the 4th African American to achieve the rank of 3 Star General – and one of just 8 African Americans to do so in the 246 year history of the U.S. Marine Corps! The state of North Carolina is truly fortunate to have him, and we the staff of the Department of Military and Veterans Affairs are honored to serve under his leadership!
Tickets – $35 per person
Schedule of Events
11:00am – Arrival and Networking
11:30am – Welcome – Tammy Everett, DANC Executive Director
11:40am – Honor Guard Post Colors, Pledge of Allegiance
11:50am – National Anthem and Invocation – John Bellamy, Operations Manager, Fayetteville State University Center for Defense & Homeland Security, DANC Management Council President
12noon – Buffet Opens
12:20pm – Opening Remarks, Recognitions and Acknowledgement of Special Guests – LtGen Mark Brilakis, USMC (Ret), DANC Executive Board Chair
12:30pm-1:00pm Keynote Speaker – LtGen Walt Gaskin, USMC (Ret), Secretary of the North Carolina Department of Military and Veterans Affairs
1:00pm-1:30pm Announcements and Closing Remarks
Sponsorship Opportunities
GOLD – $1,000
4 tickets for luncheon • 1 page advertisement in program • 1 display table during pre-lunch networking • Table sign with logo • Thank-you signage at event • Logo on screen during event • Logo printed in program • Podium remarks
SILVER – $500
2 tickets for luncheon • 1 page advertisement in program • 1 display table during pre-lunch networking • Table sign with logo • Thank-you signage at event • Logo on screen during event • Logo printed in program • Podium recognition
BRONZE – $250
1 ticket for luncheon • Table sign with logo •
• Thank-you signage at event • Logo on screen during event • Logo printed in program
• Podium recognition